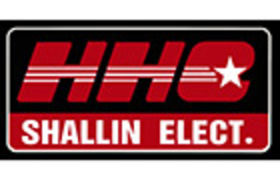 Shallin Electronics Co. Ltd
Over 20,000 items from a network of 300 Taiwan-based manufacturers
Established in 1977 | In-house QC team | Shipping in 30 days
Trade Show

Magazine

Online Store
Contact Supplier:

Add to Basket
Mr Yang, Chong-Ta
President
Mrs Wu, Jade
Sales Manager
Avg Response Time: More than 72h
Follow Supplier:

Follow Me
Company Information
Certifications
Company Certifications
Certificate Standard:
TUV Rheinland Certified

View verified certificate
Issued By:
TUV Rheinland Taiwan Ltd.

This Verified Supplier's Business Registration profile has been independently verified with relevant government agencies
Supplier and product information updated May 19, 2017.
Submit your Buying Request with TradeMatch


Fast and easy to use

Receive tailored offers

Compare quotations

Close
Please select your preferred language:
If you wish to change the language or use the original language later, please refer to the header or footer for more language options.
Verified Manufacturer

The business scope of this supplier's independently verified Business Registration, as licensed by relevant government agencies, allows it to manufacture goods. View BR Profile
Supplier Capability Assessment

This supplier has a supplier audit from an independent 3rd party. View details

Click photo to download report
Back to Top